Presenting...
Monday, March 8, 2004
The PhotoNow! Dynamic Website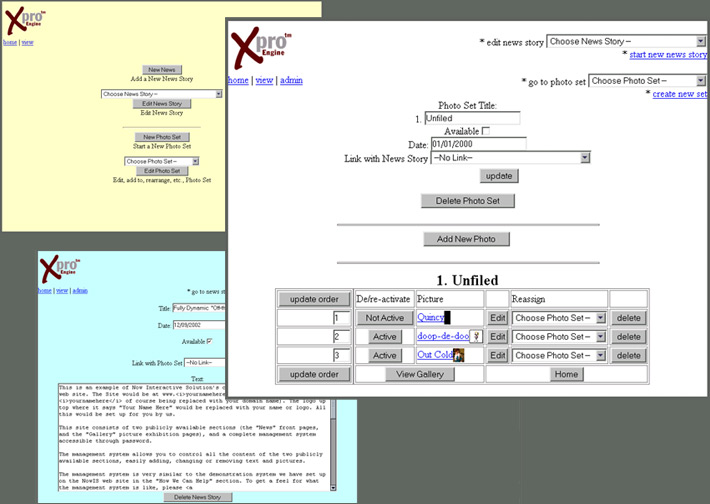 Customizable Self-Managed Websites

Prices

Features:



multiple skins (click and then click on any skin in the right column to view)


instantly upload photos to the web!


upload any image format, it's automatically converted to jpeg for the web!


auto thumbnail creation


auto photo resizing to optimize image size for the web


powerful, full featured, secure management controls (click for demo)


easily upload multiple photos in batch as a zip file


upload and display pdf (Acrobat) files (requires Adobe Acrobate Reader to view)


email form to receive email from site without having to display your email address!





Some PhotoNow! websites:
photos.karl.wagenfuehr.net
www.hutzlers.com
www.scottyeckes.com